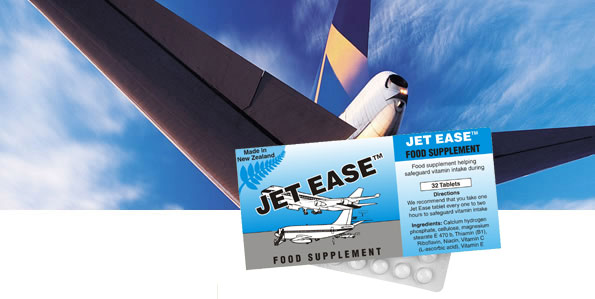 Jet Ease
The Leader in Jet Stress Management for over a decade

Jet stress is the curse of modern jet travel, resulting in loss of working efficiency and holiday enjoyment, often for days after arrival.
Jet Ease, an easy to take travel product, offers a convenient solution.
Its effectiveness has been recognized internationally for over a decade by many long distance travellers.
Click below for information on: